A compilation of Israeli flags burned all over the world; from Malaysia, India, to the Middle East and Africa and from England to Peru. And in many other parts, the peace loving people of the world, including the Anti-Zionist Orthodox Jews gathered and protested against the Israeli air strikes in Gaza.
Burn, burn down the Zionist flag!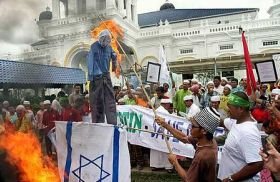 Johor Bharu, Malaysia (
The Star
)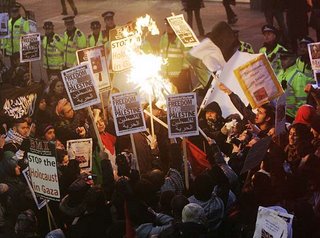 London, England (
Times Online
)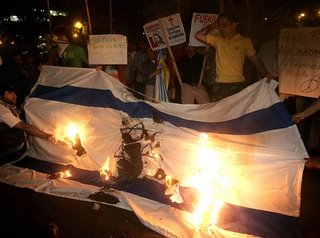 Lima, Peru (
Times Online
)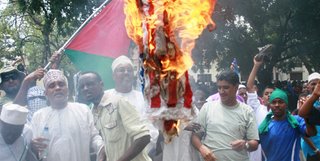 Mombasa, Kenya (
Daily Nation
)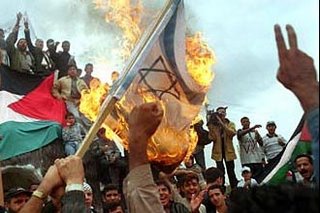 Cairo, Egypt (
AlArabiya.net
)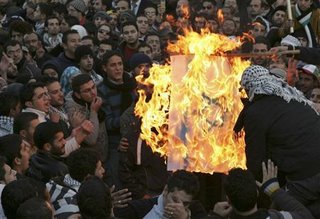 Amman, Jordan (
UK Reuters
)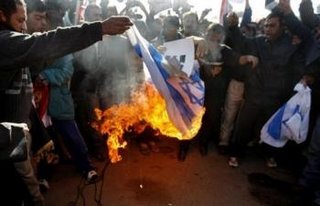 Baghdad, Iraq (
AFP
)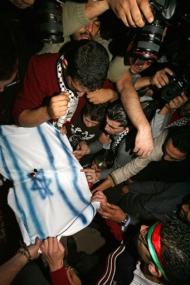 Kuwait City, Kuwait (
AFP
)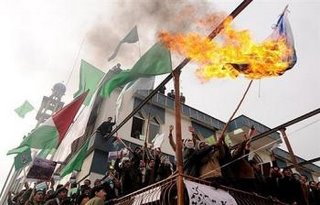 Kabul, Afghanistan (
AFP
)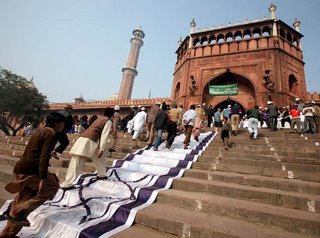 New Delhi, India (
Times Online
)
Last but not least, picture of protest by the
Neturei Karta
or the Jews Against Zionism group based in New York.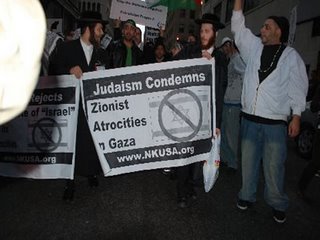 New York, USA
Some interesting facts about the Anti Zionist Jews organization taken from their website;
1. Neturei Karta oppose the so-called "State of Israel" not because it operates secularly, but because the entire concept of a sovereign Jewish state is contrary to Jewish Law.
2. The true Jews remain faithful to Jewish belief and are not contaminated with Zionism.
3. The true Jews are against dispossessing the Arabs of their land and homes. According to the Torah, the land should be returned to them.
4. And lastly, the Zionists have illegitimately seized the name Israel and have no right to speak in the name of the Jewish people!
Back in Malaysia, former Prime Minister,
Tun Dr. Mahathir Mohamad
in his capacity as the Chairman of the
Kuala Lumpur Foundation to Criminalise War
has issued a strong press statement against the barbaric massacre of the Palestinians in Gaza and called upon the United Nations General Assembly to "condemn Israel the same way that the Security Council condemns Darfur, Rwanda and Burundi and to set up a Tribunal to try Israeli war criminals." Read in full below.
Israel Must be Stopped from Committing Further War Crimes